X-Calibur Employee of the Year

December 2009

We are pleased to announce that Miss Anita Napa is the winner of the 2009 X-Calibur Employee of the Year Award. Ann as she is known, is a Senior Graphic Designer working at X-Calibur International. Her dedication to her work which includes the production of all artwork and managing exhibitions has been exceptional.

Runners up were Selwyn Diniz Marketing Services Officer at Apitech X-Calibur Trading LLC, Sehmar Gebremeskel Teare Warehouse Supervisor at X-Calibur Emirates, and Mary Mathew, Accountant at Apitech X-Calibur Trading LLC.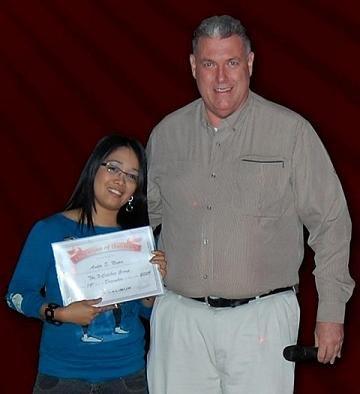 ---
X-Calibur and UAE based Staff help Children affected by Typhon Ondoy

December 2009

Following the pain and suffering that Typhoon Ondoy affected on the people of the Philippines in particular the affected children, X-Calibur made the donation of US$ 815 to the UNICEF. In addition, staff located in the UAE raised the amountof US$ 272.

---
BATIMAT 2009 A Big Success for X-Calibur


November 2009
X-Calibur exhibited at Europe`s largest building materials trade show Batimat. Over 600 people visited the company`s stand. As a result of the show X-Calibur has increased its global coverage by a further 10 countries. The company also hosted customers from it Manufacturing Licensee in Tunisa LCT.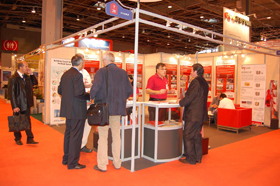 ---
X-Calibur Group Academic Scholarship

August 2009

Ms Semhar Gebremeskel Teare of X-Calibur Emirates has been awarded an X-Calibur Group Scholarship to study for a UK Higher National Diploma in Business. She will study part time while working with the company on successful completion of the Diploma she will study in the UK full time for a further year to obtain a BA Degree in Business.
---
New Manufacturing Facility in Tunisia

June 2009

X-Calibur is pleased to announce that its latest manufacturing facility in Tunisia is now operational. Own and operated by LCT Tunisia`s largest downstream specialty chemical products the facility will produce the full range of X-Calibur products. This new plant further strengthens X-Calibur`s ability to service French speaking markets in Africa.
---
X-Calibur International Wins Excellence Award

May 2009

X-Calibur International FZC is please to announce that it has won the Sharjah Government`s Award for Excellence in the Small to Medium Size Business Category. This annual award recognises the best companies in the Emirate of Sharjah based on a wide range of activities accessed by a panel of three experts who reviewed submissionsand carried out in depth interviews with the companies management.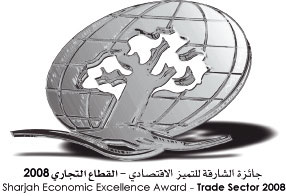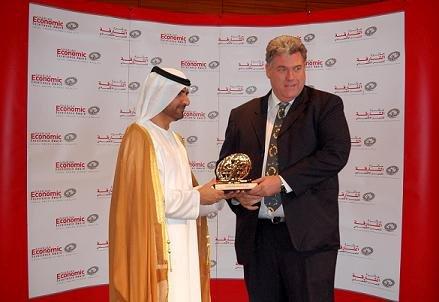 ---
X-Calibur Wins Marina Sands Order

April 2009

X-Calibur International has secured the order for the supply of over 50 tonnes of high performance epoxy adhesive for internal stone cladding for the New Marina Sands Development in Singapore. The stone was an aluminium reinforced natural stone that had to be bonded to horizontal and vertical surfaces in bathrooms in the hotel. The contractor for these works was extremely concerned about the bonding requirement. X-Calibur`s X-Tite ETA4 adhesive was selected after an extensive technical review of products available. X-Calibur offered full technical support to the project including laboratory testing and training at the project site.
---
X-Calibur Opens Customer Service Center to Service Asia, Africa & Arabia

March 2009

X-Calibur International has established a Customer Service Center in the Sharjah Airport Free Zone in the United Arab Emirates to provide support services to X-Calibur's licensed manufacturers and franchisees throughout Asia, Africa and Arabia. It will also handle direct sales to projects in export markets. X-Calibur's technical back office staff located in their Techno Park facility in Trivandrum, India will support the new Customer Service Center.

Export Manager Raffy Garabedian commented "The opening of this new facility shows how X-Calibur is committed to this region and our clients. We have hired the best team in the industry to staff this office and can conduct business in many languages including English, French, Spanish, German, Arabic, Mandarin and Cantonese"
---